Where the Wild Things Are…and the Amish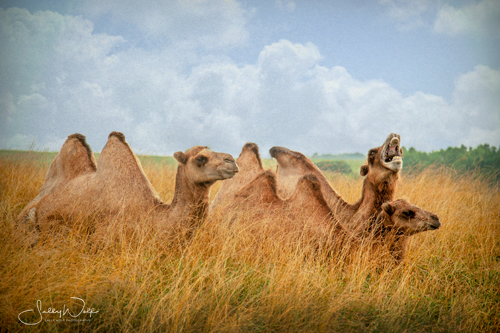 Where the Wild Things Are….and the Amish!
5-Day Photo Workshop Eastern Ohio
June 5-10, 2018
Limited to 12 Participants
Join us on this variety-packed photo adventure! You'll experience an array of photo subjects including wild animals from around the world, historic barns, an Amish farm, Amish auctions, and waterfalls. There's something for everyone. All levels and types of photographers – including traditional DSLR, mirror-less, and iPhone – are invited to join us for this 5 day workshop. We'll arrive in Zanesville, Ohio, on the evening of June 5, where we'll gather for a meet-and-greet over dinner. The workshop will begin early Wednesday morning and will conclude after a morning shoot and breakfast on Sunday, June 10.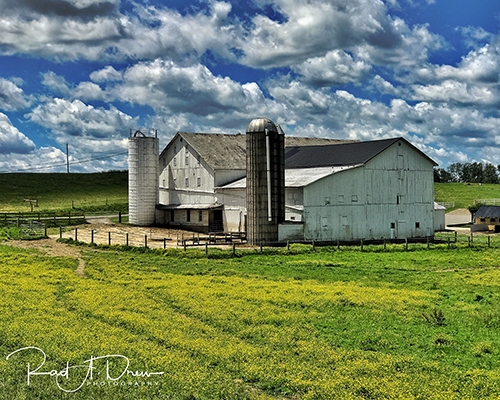 Highlights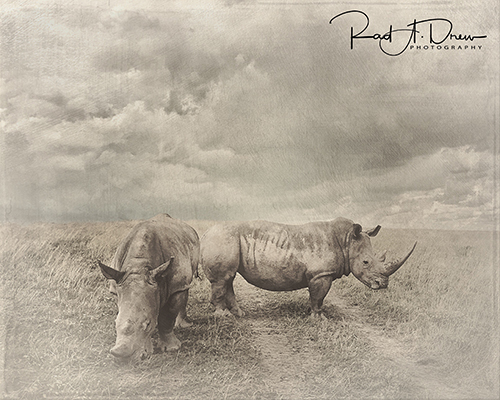 The Wilds – Jack Hanna's 10,000 acre conservation center, The Wilds, is the largest protected animal sanctuary in North America. In open air vehicles, our guides will drive us into natural open-range habitats of rhinos, giraffes, cheetahs, zebras and more to view and photograph…many up close and personal.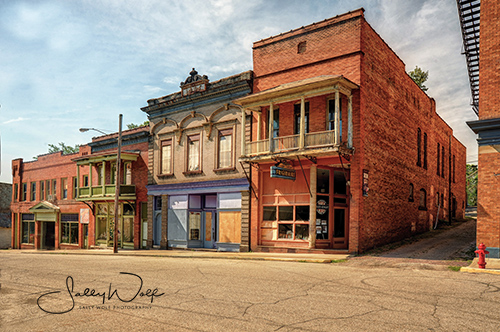 Barns and Old Buildings in Coal Country – As we drive through scenic hilly southeastern Ohio's former coal country, we will stop to photograph pre-selected locations and landscapes and are likely to find a surprise or two along our route!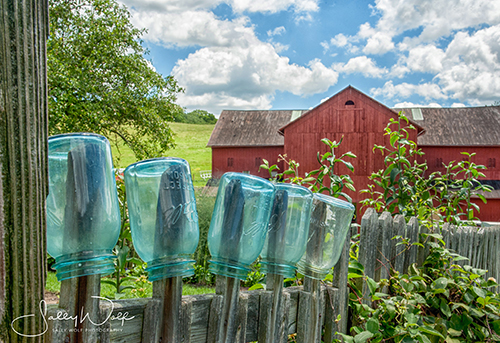 Yoder Family Farm – Is a former Amish homestead with homes, out buildings, and a large barn.  We'll have the freedom to roam and photograph the inside and outside of these structures that depict the simple, yet meaningful life of the Amish family that once lived here.  If you choose the optional guided tour, you'll learn facts of the Amish lifestyle while photographing inside the two homes. The inside of the barn and barnyard are especially photogenic and home to a variety of farm animals, ducks, and rabbits. At the end of the tour, your nose will lead you to the kitchen where there are young Amish women baking breads and cookies and making jams and jellies.  These items and more are for sale!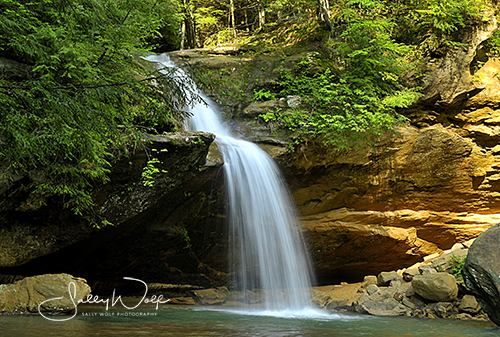 Hocking Hills – Comprised of 9 state parks that include, caves, cliffs, gorges, and waterfalls created by melting glaciers 300 million years ago.  We'll hike into the gorge, but bring your tripod if you want to shoot waterfalls!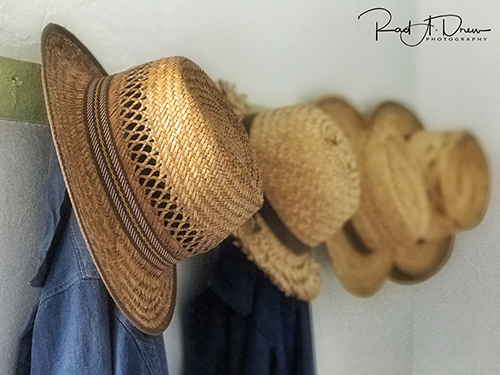 Amish Auctions – Depending upon the day, there are livestock, buggy, produce, and horse auctions.  You'll see lots of buggies and Amish men with their straw hats and traditional dress!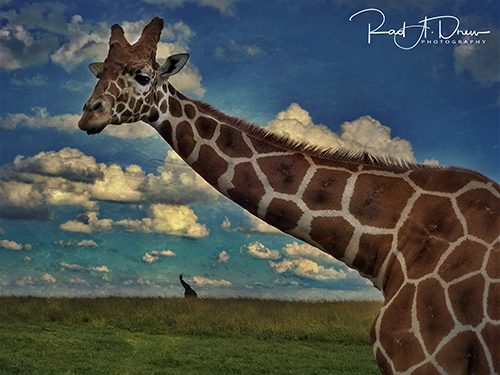 Fees and Registration
$1395.00 per person
Fees: include entry fees for these locations – the Wilds, Yoder House, Hocking Hills. Limited to 12 participants and registration is accepted on a first come first served basis.
Participants must be at least 18 or accompanied by a parent.
Rad and I will lead and coordinate each day of the workshop. Agenda may be changed due to weather or other considerations.
Transportation is not provided. Participants must have their own transportation and we will travel in caravan-style with Rad and me in the lead vehicle. Once the group is formed, contact information will be shared so participants may make arrangements to share transportation and lodging.
Each participant is responsible for contacting the hotel and reserving his/her room. When you reserve your room let the operator know you are with the Sally Wolf Photography group. Participants are responsible for travel to and from Eastern Ohio, ground travel between locations, meals, and lodging.
Our home base for 5 days will be in Zanesville, Ohio
We'll be staying in Zanesville, about 50 miles east of Columbus.  Hotel details will be shared soon.
What to Bring
Upon registration, we'll send you a complete list of what camera equipment to bring and what clothing will be useful.
Leaders:
Rad A. Drew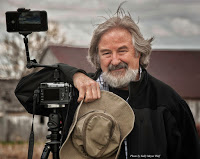 Rad A Drew is a professional photographer who lives with his wife, metalsmith, Nancy Lee, in historic Irvington Indiana, on the east side of Indianapolis.  Although a traditional camera photographer much of his life, in recent years he's earned a reputation as an iPhone photographer.  His creative iPhone images have received numerous awards and have made their way into galleries and juried international competitions showing in Los Angeles, San Francisco, Miami, New York, Toronto, Collingwood, Seattle and Melbourne.  He is author of the fine art books, In Good Light, Images of the Circle City, and Rural Indiana, A Beauty All Its Own. He is a contributor to today's most comprehensive volume of iPhone instruction, The Art of iPhone Photography.  Rad is a frequent speaker at photography conferences and camera clubs throughout the United States.  His destination workshops to Cuba, France and points throughout the U.S. including Fonthill Castle in Doylestown, PA and Provincetown on Cape Cod are great ways to learn while photographing beautiful areas of the world.  For more information contact Rad directly or visit his website www.RadDrewPhotography.com
Sally Meyer Wolf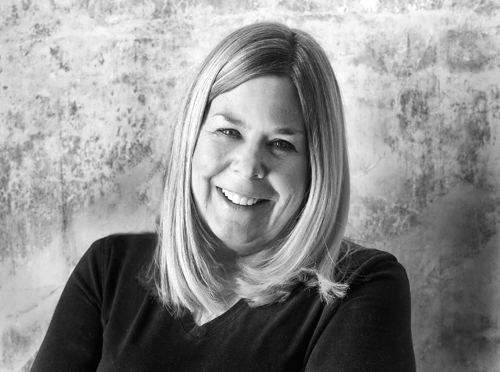 Sally is a seasoned veteran of many types of photography and graphic arts experience.  She holds a B.S. in Art Education from Indiana University and taught art in the public schools before working in her family's corporate audiovisual business.  There, Sally applied her graphics and photography talents to meet the needs of commercial and industrial clients.  Since 2002, Sally has photographed weddings, portrait sessions and commercial photography.  In 2013, she and iPhone photographer Rad Drew began leading photo workshops to The Palouse, Cuba, Gary and rural Indiana.  Sally continues to work in the studio that she officially opened in 2010 in Arcadia, Indiana.  She has won numerous photographic awards including the Indiana State Fair Top Ten in 2016 and recognition from Lafayette Art Museum, Anderson center for the Arts, Honeywell Clark Gallery, and Kokomo Art Association.  She's been named Photographer of the Year by the Indianapolis Photo Venture Camera Club three times.  Sally is also an active member in several other prominent Indiana camera clubs.
Cancellation and Refund Policy
We understand that attending our workshops requires advance commitment and things can happen in life that may require you to cancel from the workshop.  Based on cancellation date, the following terms apply:
90-61 days before the start of the workshop: 50% refund of any payments made
60 days before the start of the workshop: 25% refund
30 days before the start of the workshop: no refund
No matter when you cancel, if your space can be filled, we will provide a 100% refund of any payments made.