Where the Wild Things Are…and the Amish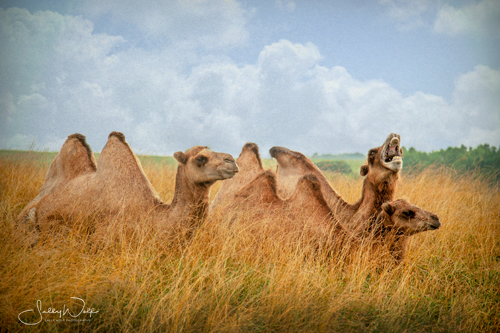 Where the Wild Things Are….and the Amish
3 Day Photo Tour/Workshop/Eastern Ohio
August 10-13, 2017
Limited to 10 Participants
Experience an array of photo subjects from wild animals, barns, an Amish farm, prison, and flower gardens…something for everyone.  All levels of photography and cell phone photographers are invited to join Rad Drew and me for a 3-Day workshop.  I can guide and assist you with traditional & DSLR while Rad will teach iPhone apps and can assist with mirrorless cameras.  Please join us on this variety-packed photo adventure!
Highlights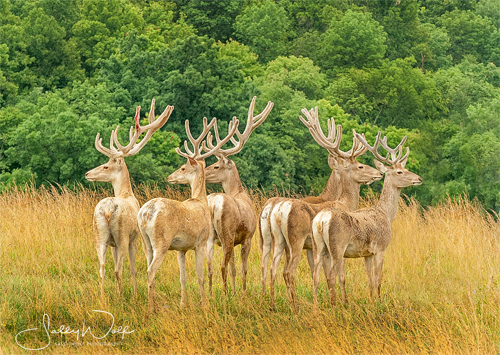 The Wilds, Jack Hanna's 10,000 acre conservation center, is the largest North American protected animal sanctuary.  In the open air vehicles, our guides will drive us into natural open-range habitats of rhinos, giraffes, cheetahs, zebras and more to view and photograph…some up close and personal.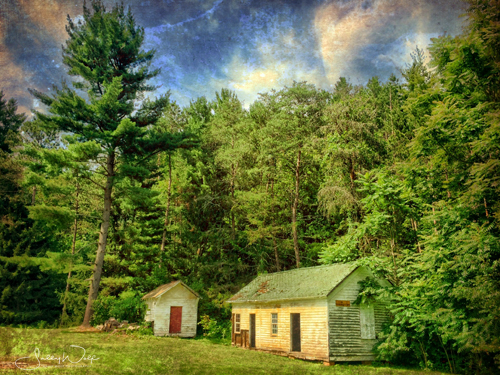 Barns and Old Buildings, on our ride back to the hotel through scenic hilly SE Ohio former coal country, we will stop to photograph pre-selected locations and landscapes.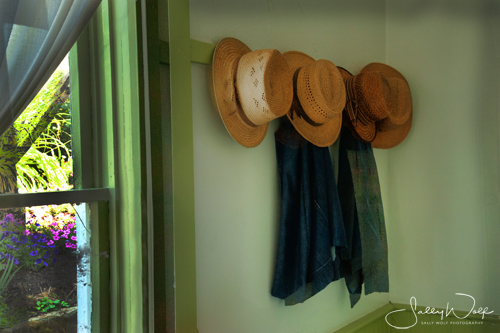 Yoder Family Farmer, former Amish homestead with homes and barn.  We can tour and photograph the simple, yet meaningful life of a family that once lived on the property. Our guide will gives us facts of the Amish lifestyle while we photograph inside the two homes.  At the end of the tour, there are Amish people making bakery items, jams, jellies and more that are for sale!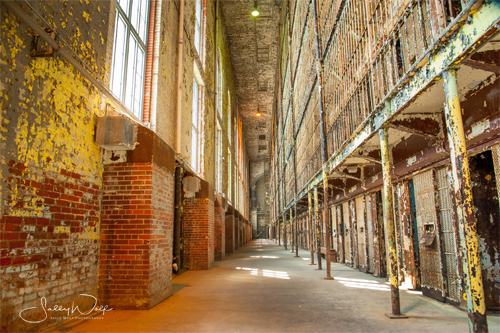 Ohio State Reformatory, museum, former intermediate jail housing the largest free standing steel cell block in the world at six tiers high, Warden office, education rooms, library, solitary confinement that housed first-time offenders from 1910 to 1990. The reformatory is most well known for the filming location of the movie, The Shawshank Redemption.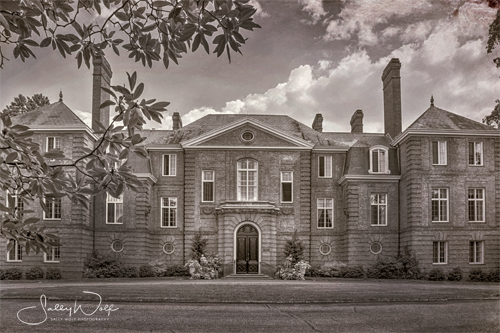 Kingwood Center, historic 42-acre house, gardens and greenhouses estate, became a public garden in 1953. The gardens include seasonal annuals, 300 varieties of perennials, and rose gardens. Usually there are ducks in the circular pool and occasional sites of peacocks that live on the grounds.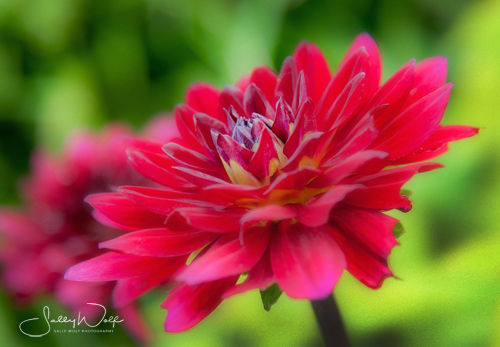 Our home base for 3 days will be the:
Garland Hotel
150 Garland Way,
New Concord, OH 43762
855-462-9255
Rate: $95.00/night
Agenda
Thursday evening – 7:00 pm meet and greet at the Garland Hotel, in New Concord, OH.
Friday morning – 7:00 am drive to The Wilds for a 9:00 am 2 ½ guided open-air tour through the animal sanctuary.  Rain or shine so bring rain gear for you and your camera.
Friday midday – Lunch at the Overlook Café on The Wilds property.  After lunch we will head back to the hotel via scenic routes and stopping to photograph barns, sheds, old churches etc.
Saturday morning – 9:00 am Yoder Farm then Amish countryside in Millersburg area.  Return to hotel for personal time then 2 hr workshop time.
Sunday morning – 9:00 am checkout hotel.  Head to Mansfield, OH to visit Kingwood Gardens then across town to the Ohio State Reformatory.  Head for home.  For those that want to stay overnight there are several hotels in the area for example, La Quinta, The Hampton, Super 8.  You will be responsible for these fees.
Leaders:
Rad A. Drew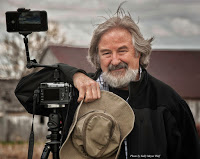 Rad A Drew is a professional photographer who lives with his wife, metalsmith, Nancy Lee, in historic Irvington Indiana, on the east side of Indianapolis.  Although a traditional camera photographer much of his life, in recent years he's earned a reputation as an iPhone photographer.  His creative iPhone images have received numerous awards and have made their way into galleries and juried international competitions showing in Los Angeles, San Francisco, Miami, New York, Toronto, Collingwood, Seattle and Melbourne.  He is author of the fine art books, In Good Light, Images of the Circle City, and Rural Indiana, A Beauty All Its Own. He is a contributor to today's most comprehensive volume of iPhone instruction, The Art of iPhone Photography.  Rad is a frequent speaker at photography conferences and camera clubs throughout the United States.  His destination workshops to Cuba, France and points throughout the U.S. including Fonthill Castle in Doylestown, PA and Provincetown on Cape Cod are great ways to learn while photographing beautiful areas of the world.  For more information contact Rad directly or visit his website www.RadDrewPhotography.com
Sally Meyer Wolf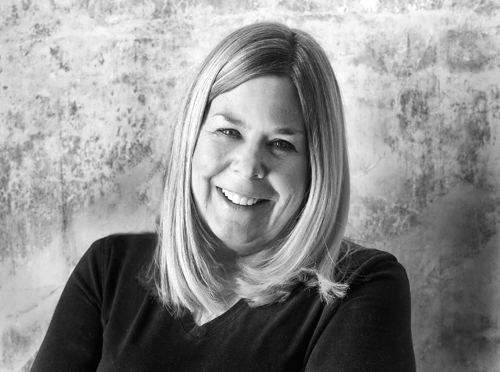 Sally is a seasoned veteran of many types of photography and graphic arts experience.  She holds a B.S. in Art Education from Indiana University and taught art in the public schools before working in her family's corporate audiovisual business.  There, Sally applied her graphics and photography talents to meet the needs of commercial and industrial clients.  Since 2002, Sally has photographed weddings, portrait sessions and commercial photography.  In 2013, she and iPhone photographer Rad Drew began leading photo workshops to The Palouse, Cuba, Gary and rural Indiana.  Sally continues to work in the studio that she officially opened in 2010 in Arcadia, Indiana.  She has won numerous photographic awards including the Indiana State Fair Top Ten in 2016 and recognition from Lafayette Art Museum, Anderson center for the Arts, Honeywell Clark Gallery, and Kokomo Art Association.  She's been named Photographer of the Year by the Indianapolis Photo Venture Camera Club three times.  Sally is also an active member in several other prominent Indiana camera clubs.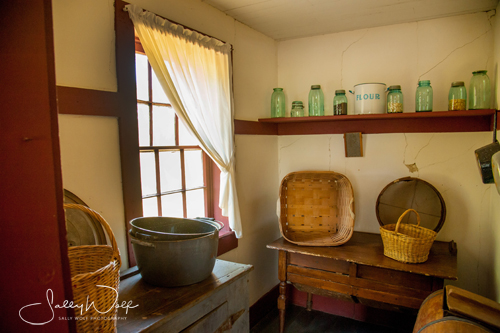 Camera Gear (suggested)
DSLR, Mirrorless, Pocket Cameras
50mm
100mm
24-70mm
24–120mm
70-200mm
70-300mm
Macro
Wide Angle
Tripod
Remote Release
Extension Tube
Batteries and charger
Memory cards
Camera Manual
Rain Gear
iPhone or Android
Tripod Bracket and Tripod
Attachable Lenses, such as Olloclip Macro and Moment Lenses
Ear buds for iPhone to use as a remote shutter
Extra batteries, car charger, and appropriate cables
Suggested Apps
Snapseed
Distressed FX
FabFocus
Retouch
VividHDR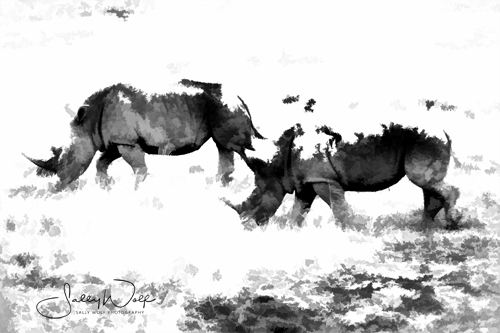 Fees and Registration
$995.00 per person
A $500.00 deposit via PayPal will hold your spot, with a balance due 30 days (July 10) before the event.
Fees include entry fees for these locations – the Wilds, Yoder House, Ohio State Reformatory, and Kingwood Center. If you want to take a tripod or monopod in the reformatory the cost is an additional $138.00 and you will be responsible for that fee.  Limited to 10 participants and registration is accepted on a first come first basis.
Participants must be at least 18 or accompanied by a parent.  Rad and I will lead and coordinate each day of the tour.  Agenda may be changed due to weather or other considerations.
Transportation is not provided. Participants must have their own transportation and we will travel in caravan-style with Rad and I in the lead vehicle.  Once the group is formed, contact information will be shared so participants may make arrangements to share transportation and lodging.
Each participant is responsible for contacting the hotel and reserving his/her room.  When you reserve your room let the operator know you are with the Sally Wolf Photography group.  Participants are responsible for travel to and from Eastern Ohio, ground travel between locations, meals and lodging.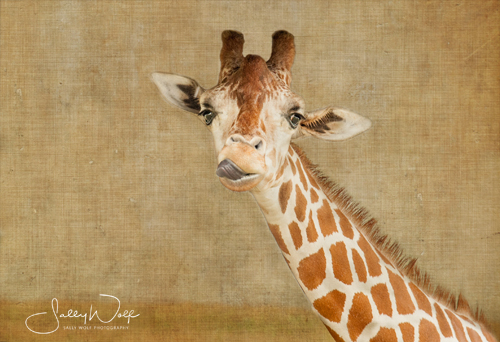 Cancellation and Refund Policy
We understand that attending our workshops requires advance commitment and things can happen in life that may require you to cancel from the workshop.  Based on cancellation date, the following terms apply:
90-61 days before the start of the workshop: 50% refund of any payments made
60 days before the start of the workshop: 25% refund
30 days before the start of the workshop: no refund
No matter when you cancel, if your space can be filled, we will provide a 100% refund of any payments made.